10
Good news| Italy Meta was awarded Porsche A-level supplier!
On April 28th, Meta System S.p.A, a subsidiary of DEREN Electronics, was rated as a Porsche A-level supplier (the highest level) by virtue of its industry-leading product technology, excellent and steady quality performance and professional and perfect service capability, demonstrating its leading position in the field of automotive electronics.
Since reaching a friendly cooperation with Porsche, Italy Meta has always maintained a close cooperative relationship with Porsche, and has been designated as the exclusive supplier of 22KW 800V power on-board charger for Porsche's first generation pure electric vehicle Mission E (production-version Taycan), and is continuously cooperating with it in technological innovation and upgrading.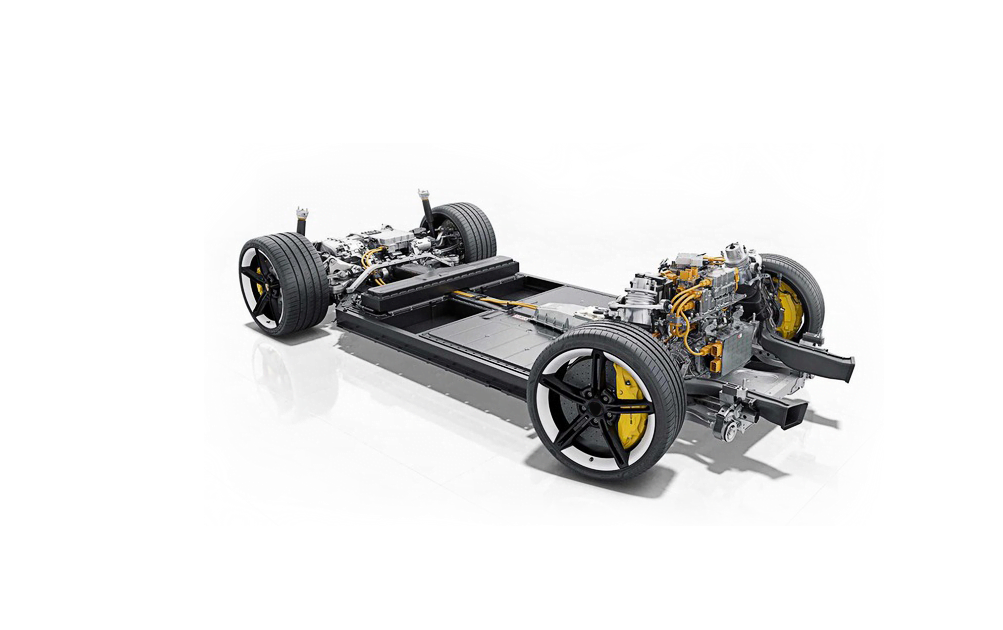 About Italy Meta
DEREN Electronics acquired Meta System S.p.A in 2015 in order to further expand the field of new energy vehicles. Over the years, Meta upholds the concept of breaking through science and technology, We have continuously increased investment in R&D strength and product technology. At present, we have five production bases in Chongqing, Yibin, Shanghai, Shenzhen and Reggio Emilia, Italy. Our products have entered the new energy electric vehicle market in Europe, North America and Asia-Pacific, and are widely used in passenger cars and commercial vehicles such as hybrid, pure electric, plug-in electric vehicles and extended-range electric vehicles.
The new energy vehicle on-board charger OBC of Meta pioneered the aluminum substrate liquid cooling technology, adopted the third generation semiconductor technology, provided SiC (silicon carbide) high-frequency solutions, so that the products have higher power density output and higher energy conversion efficiency, and further developed GaN (gallium nitride) innovative technology to make the system smaller and lighter, and more effectively reduce the volume and weight of power electronic devices, Thus, the system manufacturing and production costs are greatly reduced, which has great market development potential.
At present, Meta has successfully established long-term cooperative relations with PSA, BMW and Porsche with high power density, high energy conversion efficiency and high efficiency liquid cooling technology.
About DEREN Electronics
As the leader of domestic connectors, in the automotive field, DEREN Electronics has established a relatively complete industrial layout, the industrial chain has been optimized and upgraded, and its core competitiveness has been continuously enhanced. The automotive connector and wiring harness business has entered the supply system of first-line automobile manufacturers, further enhancing the company's market competitiveness in the automotive field; In terms of automotive electronics and new energy vehicle business, the company's mature new energy vehicle charger has outstanding leading advantages, and has participated in the development of European automakers for more than ten years. The products have been fully verified in large quantities for many years, and have deep technical accumulation, and are in a leading position in the industry in many aspects such as charging power, charging efficiency and integration.
Moreover, DEREN Electronics is the first manufacturer in the world to launch high-power on-board chargers on 22kW 800V platform, which represents the leading level in the industry at present, has global first-line brand customer resources, and has supplied on-board chargers and other products for well-known automobile brand manufacturers at home and abroad in batches.
Winning the A-level supplier this time is another witness that DEREN Electronics has won a good reputation in the industry in innovative production, R&D, management and culture. In 2022, DEREN Electronics will also take this opportunity to give full play to its advantages in technology research and development, accelerate the iteration of product innovation, provide better and more humane products and services for Porsche and other strategic partners, and empower a better life.